Yoga Mala's and more
Yoga Mala's aren't just beautiful pieces of jewelry — they are also important mediums for peace and enlightenment.
Traditionally, the beads have been used in prayer and meditation. But don't let that intimidate you.
Anyone can wear mala beads, whether you meditate or not. Often, people are drawn to the necklaces for their believed healing qualities of calming the mind and providing inner peace.
You can wear them around your wrist or neck, hang them at your altar, or meditate on them.
The  Yoga Mala's of MArjaaNi exist out of 108 beads, a holy count.
102 beads are made of olive wood,   6 small beads and the Guru Bead are made of the gemstone that belongs to one of the seven chakra's. The malas have a one-coloured or multi-coloured tassel.
For more information about the general use of mala's and more pictures pro chakra, please take a look at Yoga Mala's and more…
T-shirts and more
In my shop on Redbubble you can find T-shirts, bags, postcards and a lot more with designs made by me.

Jewelry from melted glass: Fusing in the Hotpot
When you put a Hot Pot in a microwave, glass can be melted to make jewellery, little glass pieces for jewellery or some other creative objects. These technique is also called: fusing of glass.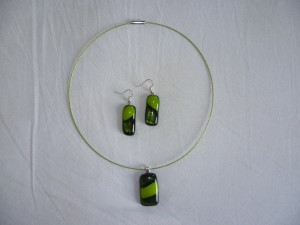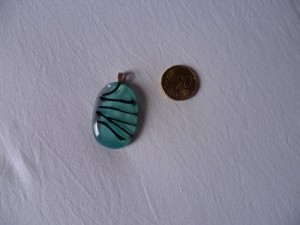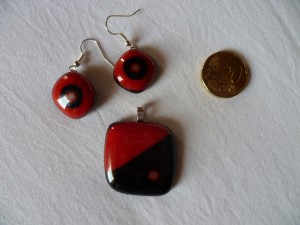 For an impression of this technique look on Youtube "Fusen in the Hotpot" .
Tiffany 
The American L.C. Tiffany developed the copper foil method by which lampshades were known worldwide. By the copper foil technique it is possible to work very sophisticated.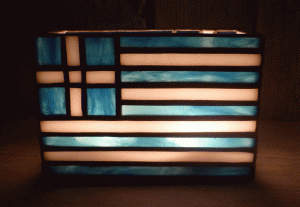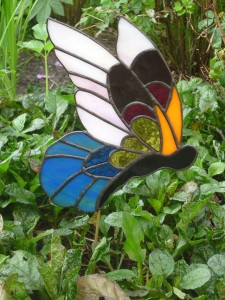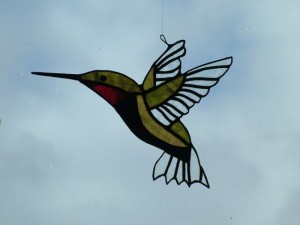 Crochet beaded jewelery
In addition MArjaaNi makes chains of crochet beads.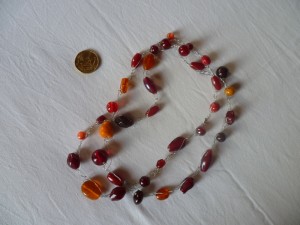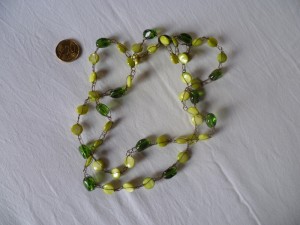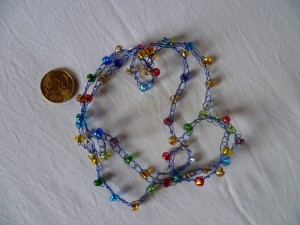 Would you like to see more work of MArjaaNi?
Then take a look at this website.