Accomodation
Nan and Marc are two Belgians with a dream: renting out holiday homes on an old vineyard. That dream has become reality.
Ruard lets out a number of houses on Samos. The houses are built in traditional style and are located between the Greek Islanders. One of his houses (a real wonderful one!) is for sale.
Valeondades is classified as protected village and consists of a few attractively restored houses.
Hiking
There are many wonderful hiking trails on Samos. Bernadette has already many years of experience as hiking guide.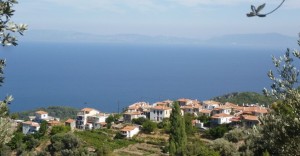 Houses for sale
Do you also have the feeling Samos is your (second) home and are you interested in buying a house here, please take a look at this page.
And more..
The pictures of yoga on this website are made by Jolanda van Bedaf-Valentijn.
In Kokkari you will find the Surf & Bike Centrum.
The logo of MArjaaNi @ Samos is designed by Dipdye Graphics.