Handmade Glass Art
Jewellery from melted glass: Fusing in the Hotpot
When you put a Hot Pot in a microwave, glass can be melted to make jewellery, little glass pieces for jewellery or some other creative objects. These technique is also called: fusing of glass.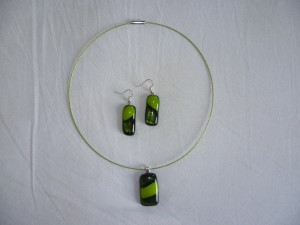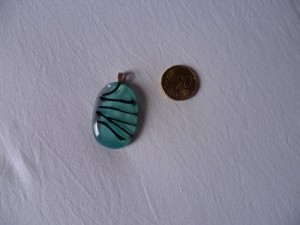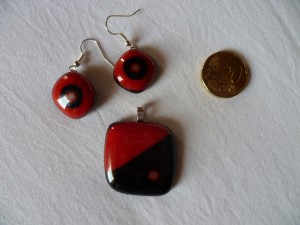 It is possible to join a workshop "Fusen in the Hotpot" . In about 2,5 hours you make some pieces of jewellery you can take immediately with you.
Day and time in deliberation.(not in July or August)
Tiffany 
The American L.C. Tiffany developed the copper foil method by which lampshades were known worldwide. By the copper foil technique it is possible to work very sophisticated.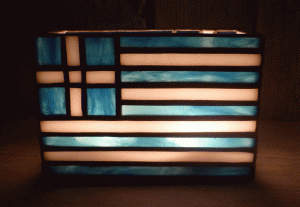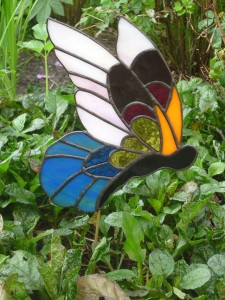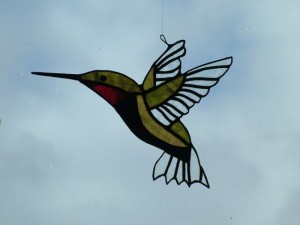 It is possible to do a workshop "Tiffany". You will make a Tiffany-object from a standard design or a design chosen by yourself.
The different techniques are discussed:
-pattern cut
-glass cutting and breaking
-glass grinding
-glass wrapping with copper foil
-soldering
-patination
Day and time in deliberation. (not in July or August)
Crochet beaded jewelry
In addition MArjaaNi makes chains of crochet beads.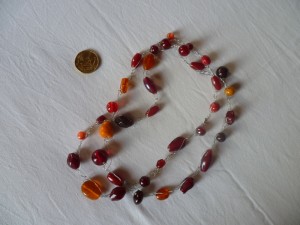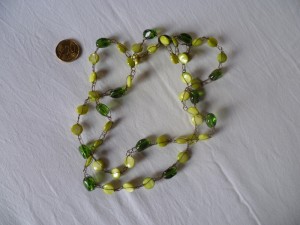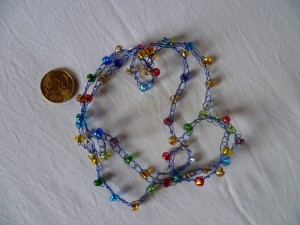 Would you like to see more work of MArjaaNi?
Then take a look at this website.